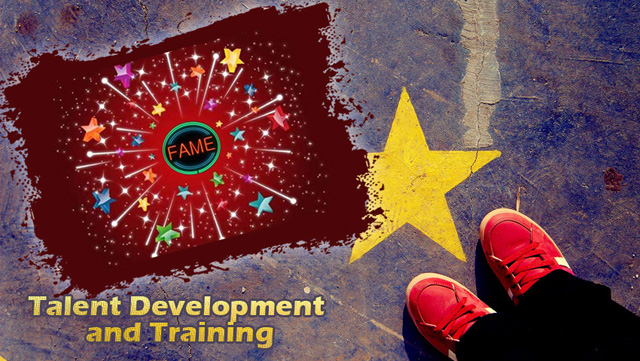 Africability seeks to harness the natural talent and creativity of Africans. Our Talent Development programs are designed to help budding artists build their skills through rigorous training that professionally develop their talent, and programs that expose them to the world of entertainment where their dreams can be realized.
We believe that every individual is creative. All they need is the right preparation to explore and grow the creativity within. Being talented is not enough; one needs professional guidance to nurture their talent and carve out a style that suits them best and is consistent with their strengths. Our talent nurturing programs prepare aspiring artists for the bumpy road ahead. We have affordable fun programs that orient you and develop your talent; and dedicated instructors to guide you through.
We provide comprehensive training in the fields of acting, filmmaking, creative arts, music and dance to help you realize your complete artistic potential. You will come out fully equipped with the right skills to flourish in today's competitive world.
We don't just help you mold your talent. We also provide you with the opportunity and exposure to help you rise to the top, become a household name and earn a living from your art/craft.