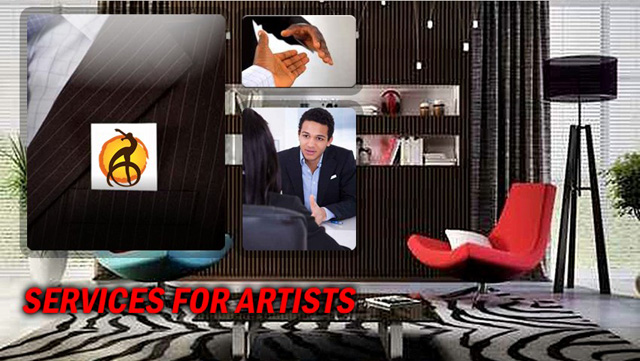 The public often sees the performance of the artist but most people have little clue as to what is going on behind the scenes and what is it that made the performance great.
"Artists look to the manager to take the chaos of a prospective career and organize it into the prospect for success", say Paul Allen. We are there to offer exactly that – proper management and representation to ensure that you reach your ultimate potential with minimal hiccups.
As an artist, you should not be concerned with the mundane nooks and cranny that come with your field of expertise. We are here to handle these other tasks for you at an affordable rate so that you can solely focus on developing your career and delivering for your fans. We are your trustworthy, listening and caring partner.
Our expertise in this field is not limited to ensuring you get booking for shows but we also offer bookkeeping, social media, graphic design as well business management services. We have a dedicated specialized team to offer you top-notch services in the above named fields thus ensuring your success.
We believe that every client is an individual thus we tailor make the services to suit your particular needs and life style. Your management team is always a call way to not only serve you but also offer advice in their respective fields of expertise.
We represent some of the region's top actors, models, authors, voiceover talent as well as musicians. Providing them with both resources and means to grow hence ensuring their prosperity. Our strong interpersonal relationship enables us to focus on the artist's individual needs thus promoting creativity, loyalty and honesty in a professional manner.  Our team is there to celebrate the high moments of your carrier as well ride the tough storms with you, always offering a never tiring helping hand.