Unique Silver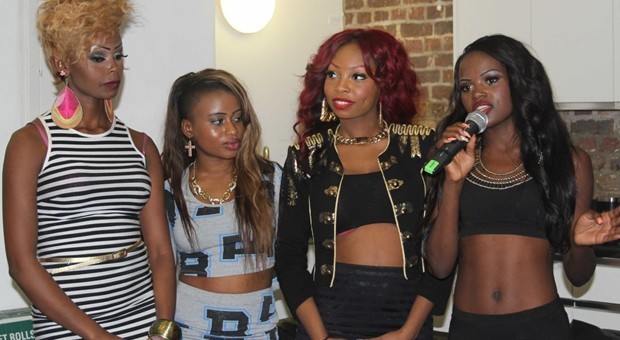 Made up of Sherrie Silver, Martha Omar, Rachel Kanu and Rheanne Murray, the British dance group Unique Silver has been making headlines since they got together by infusing a different blend of African and contemporary dance. 2013 has been touted as the year that they take off.
The girls hail from different parts of the continent; with lead Sherrie Silver coming from Rwanda, Martha from Kenya, Rachel from Sierra –Leone and Rheanna from the Caribbean. This has meant that their dance routines take in several different countries and styles range from the dancehall feel of the Caribbean to the lively African style which is blended with modern dance. It is this traditional and contemporary mix that has given rise to their popularity.
The group has been very active on YouTube and their own channel currently has well over 1 million views of their dance routines and videos from 2013 alone. The girls recently performed live on the Sporah Show, a South-African talk show and also at the Africa Unplugged concert where they performed with artist Iyanya Kukere.
Unique Silver have been creating an international profile for themselves and have recently performed in Poland where they also held dance classes in Warsaw as well as functions in America, Africa and Canada. Furthermore, there are already plans in the works to give them their own tour.
Their talent is not just confined to dancing. Sherrie Silver also starred as Celeste in the BBC made for TV film, Africa United, which charts the journey of three children from Rwanda as they attempt to make the trip to South Africa for the 2010 World Cup Finals. Since its release, the film has received widespread praise and won an award at the Stockholm Film Festival.
Africa, watch out for Unique Silver. They've definitely got Africability.
Comments
comments