Hakeem Kae Kazim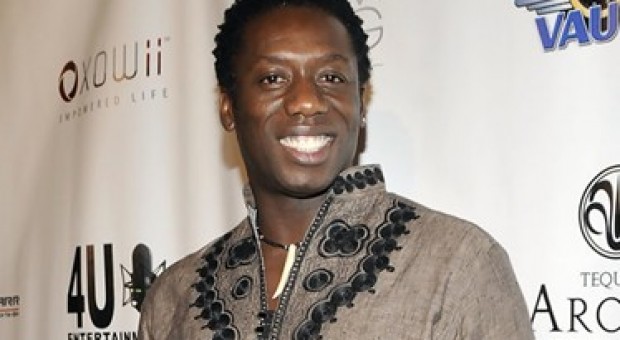 Hakeem Kae-Kazim was born on the 1st of October in 1962. He is a British actor who is most widely known for his wealth of TV and movie credits over a 25 year period which has included many iconic British TV series' as well as Hollywood films.
Born in Nigeria, he moved to the UK to be classically trained at the prestigious Bristol Old Vic before being offered a role with the Royal Shakespeare Company. Kae-Kazim received glowing reviews for his performances in King Lear as Edmund where he starred alongside Brian Cox and also as Tyrell in Richard III alongside Sir Ian McKellan. He made the transition to British TV and played roles in many well-known drama series' such as The Bill, Grange Hill and more recently in American drama shows Lost, Law & Order: Special Victims Unit, 24, Criminal Minds and NCIS: Los Angeles.
Since moving to South Africa, he has made a name for himself in feature films and has played prominent roles in the award winning Hotel Rwanda (2004), Pirates of the Caribbean: At World's End (2007), 24: Redemption (2008), alongside Hugh Jackman in X-Men Origins: Wolverine (2009) and Darfur (2009) which featured Billy Zane. It was Hotel Rwanda that first brought Kae-Kazim to an international audience and his portrayal of a leader in the anti-Tutsi militia during the Rwandan Genocide brought many plaudits from around the globe.
Kae-Kazim was selected for an Avanti prize for Madam and Eve in addition to a Gemini award for Finest Actor in a supportive character for his work in Human Cargo. He was also nominated for an Elle Magazine's (South Africa) Fashionably First award. Together with his television and film work he has  lent his voice to numerous video games including Final Fantasy XIV, Halo 3 ODST, Halo: Reach, Army of Two: The 40th Day and Call of Duty: Modern Warfare 3.
Comments
comments