Anurin Nwunembom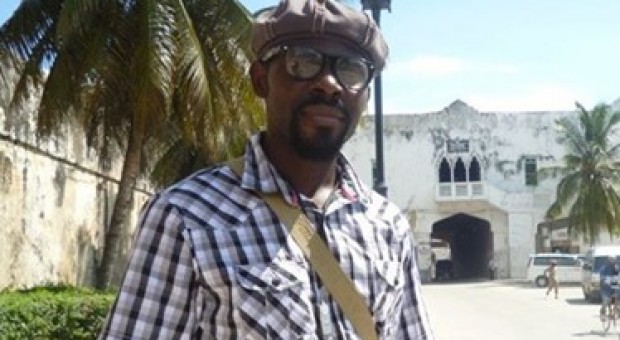 First son in a family of 7 children, Anurin caught the performing bug in High School and gave up the pursuit of Law to obtain a degree in Performing Arts at the University of Buea. He went on to Produce and Direct plays staged by the University of Buea Theatre Troupe. Through workshops and hands on experience, he developed Screenwriting and Film Production skills which he has put to use in several different projects as AD, Casting Director, Writer, co-producer and Director.
He is an unpublished poet and writer with a collection of plays and short stories. Anurin Nwunembom is Kthe initiator of Roots Folkture  Koncepts, a production label based in Buea, Cameroon, involving  film and theatre production and consultancy. Any artistic creation that has a socio-cultural theme interests Anurin.
His directorial debut began in 2012 with the film, Rita, which is still in post-production.
His greatest achievements in film so far are two award winning films – as production designer and acting coach in Obsession and as lead actor in Ninah's Dowry.
His work on Obsession gave it the film its identity, which made it one of the first flicks in Anglophone Cameroon to be hailed internationally. The film had three nominations at the 2011 Zulu African Academy Award in London for Best up and Coming Female Actress, Best up and Coming Male Actor and Best achievement in sound. The movie won the Best up and Coming Male Actor award and went on to play in other festivals in Africa and Europe.
Ninah's Dowry is the film has that has given Anurin prominence on the world cinema stage. He won an award for Best Actor in a lead role at the 10th Pan African Film Festival of Cannes, and a nomination at the 9th edition of African Movie Academy Award in Bayelsa. The Victor Viyuoh film has won several awards including Best film at Forte Lauderdale International Film Festival in Florida and Cannes.
In April 2013, he facilitated a film workshop in Zanzibar. Following the workshop, participants made a short film that will be released soon.  Thanks to Art Moves Africa, the Cameroonian born actor/director/producer was able to share his experience with the Zanzibari youth at the Zanzibits Centre for Film and Multimedia. He says it has been one of the memorable highlights of his career so far. "Working with the youth of Zanzibar touched me deep and I remember the greatest goodbye I have received was when we departed for Cameroon"
Africa, this is Anurin. He's got Africability!
Comments
comments